Back to store
Heavy Gauge Round Bale Hay Net
Specs

Hole Size


2.5"

Holds 

1 Bale

Round 4x4-6x6' 

Square 3x3x8-3x4x8'

Made in

USA


Material

Knotted Nylon Mesh

What's In the Box

1 Knotted Nylon Mesh Net 2.25" Holes

Repair twine

Perfect For

Horses, cows, goats, llama, sheep, alpaca

Works well with

Caution

Use caution with shod animals. We recommend using a feeder with a solid barrier between the shoe and net. Use caution with horns.

Exchange/Return

30 days to exchange or return
Details
Imagine improving your horse's health and worrying less about colic and ulcers. Picture spending less time feeding and more time doing what you love. Think about how much you spend on hay and cut that number in half.  Reduce waste, improve digestion and slow feed with our round bale hay feeder.
Designed specifically for the aggressive eaters, this slow feed hay net is ideal for horses who tend be destructive. This net is twice as thick as our original round bale hay net and weighs 13lbs. The 2.25" holes allow the animal to pull out a little more hay and helps keep their frustration level down.
With the Texas Haynet Round Bale Net, horses are no longer allowed to engorge themselves and frivolously waste expensive hay. The net is lightweight and easy to install - no heavy equipment required. 
*Use caution with shod animals.  We recommend using a round bale feeder with a solid barrier between the shoe and the net (pictured and sold separately).  Use caution with horned animals and animals with ear tags.  Use caution with small hooves when using nets with holes larger than 1.75".
Reviews
Customer Reviews
12/17/2022
Phyllis M.

United States
Saves me money
When I don't use net , round bales last 1 week . When I use net , it last 3 weeks
10/23/2022
Cathy C.

United States
Heavy hay net
Amazing nets! We have a draft horse sanctuary where we use these nets! The drafts can be pretty rough in things. These nets have held up and are in one piece after three months of use! Recommend HIGHLY!!!!!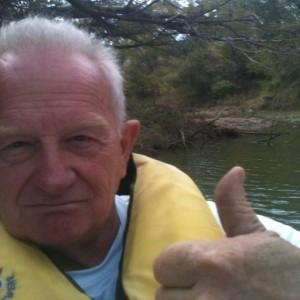 JM
09/22/2022
James M.

United States
Hey, it's great!
Not only did our three donkeys take right to using the Hay Net here at The Lazy *** Ranch, but the waste is almost nil. Count me in as a true believer. In summary… Don't change a thing.
03/27/2022
James S.

United States
Heavy gauge round bail hay net used with donkeys and sheep
We are on our first bale since purchasing this item. So far it is working GREAT! It is slowing down their eating, decreasing waste and no damage to the net so far. We've had it for 2 weeks now and so far so good.
02/07/2022
Pete W.

United States
Works great
So far it has been excellent
Find out where to get our hay nets, and start using them today!
Find a Store